2019 Information
Check out all the great bands and musicians we have coming to this year's festival, or you can find out which bands are playing each night and at what time by checking out each day or looking at the Full Schedule Here!

Ed's Garage - Thursday - 6:30pm (Mainstage)
Ed's Garage is a 5 piece band from the Quinte Region. Bringing all your favourite rock hits from the 70's, 80's & 90's. If you are a rock fan, this band is a must see! Ed's Garage will bring you Rock Music done the right way.
---

Hotel California - Thursday - 8:30pm (Mainstage)
What a great way to spend a Thursday evening by the bay, listening to the original tribute to The Eagles "Hotel California" . These 4 musicians pride themselves on creating the illusion that you are listening to the actual Eagles band. They have shared the stage with the Doobie Brothers, Lynyrd Skynyrd, Styx, REO Speedwagon and many other International Artists and have performed in Dubai, Japan, India, Bermuda & all over North America including an April gig in Las Vegas!
---

Grenville Pinto - Thursday - 6pm/7pm/8pm on the Cogeco Stage
Grenville Pinto is a classically trained musician who comes from a musical family. He performs internationally & across N. America for special events & concerts & has had several television appearances including CTV, CityTV, YTV, CP24 & The Disney Channel. His incredible talent, extensive repertoire, charismatic personality & love for entertaining make him a welcome addition to our festival. You do NOT want to miss "G" as he lights up our stages bringing songs (from classical to hard rock to Bollywood & pop) to life in vibrant & unexpected new ways!
---
Good Ol' Boys - Friday - 5:15pm (Mainstage)
The "Good Ol' Boys" are ready for a good ol' time on Friday evening.
Grass roots acoustic by Andy, Ken & Pat featuring music from the 50's, 60's & 70's … favourites by The Band, CCR, The Everly Brothers, Rolling Stones & so much more. Fun for all!
---
DejaVu - Friday - 7:15pm (Mainstage)
DejaVu is a dynamic 8-piece band featuring music by the female soloists, girl groups & a variety of other artists who rocked the 50s, 60s & 70s.
Fabulous lead vocals & harmonies, costumes & choreography make DejaVu a must-see!
---

Matt Cage & The Casino Brothers Band - Friday - 9pm (Mainstage)
Matt Cage brings his dynamic tribute to Elvis to the Friday night lineup accompanied by The Casino Brothers Band, Canada's Premier Elvis Tribute Band … a win win combination! In 2015 Matt took home a first place award for "the people's choice Reflections of the King", In Westfield, NY. You will not want to miss this one of a kind show.
---
Neema Children's Choir - Friday - 4:30pm/5:30pm/7:30pm in the Children's Village
Visit their booth in the Vendor Marketplace, and hear the Neema Children's Choir from Uganda perform. The choir has been touring Canada every summer since 2015. Thanks to funds raised through the Neema Child Project they perform in schools, churches, farmers markets, private events and big festivals. Choir members are between the ages of 8 and 17 have been orphaned in Africa due to the effects of AIDS, civil wars and under-developed social systems. Their messages in song and dance are heartfelt and heartbreaking but also inspirational and motivational. Their energetic and impactful presentations have been well received by tens of thousands of Canadians to date. CD's of their music and many African crafts will be available to purchase at their booth which will be at the festival ALL 4 DAYS.
---
Nimkii Native Hoop Dancer - Friday - 7:30pm (Children's/Food Village)
Nimkii-nini (Thunder-man) is Odawa/Potawatami from Wiikwemkoongsing Unceded Territory on Manitoulin Island, ON. Member of the wolf clan. Nimkii has been always been around dance since the age of 3, growing up around the pow wow trail he earned his first eagle feathers as a Fancy Dancer. At the age of 13 he earned his first set of hoops and has been learning ever since. Nimkii is well known in the community for sharing his stories and the stories of our ancestors passed on through song and dance.
---

The Imbayakunas - Friday - 5pm/6pm/7pm/8pm on the Cogeco Stage
The Imbayakunas Aboriginal pan flute band from South America will be entertaining festival visitors with their amazing Latin American beat! This amazing group will have you dancing your way through the festival on Friday.
---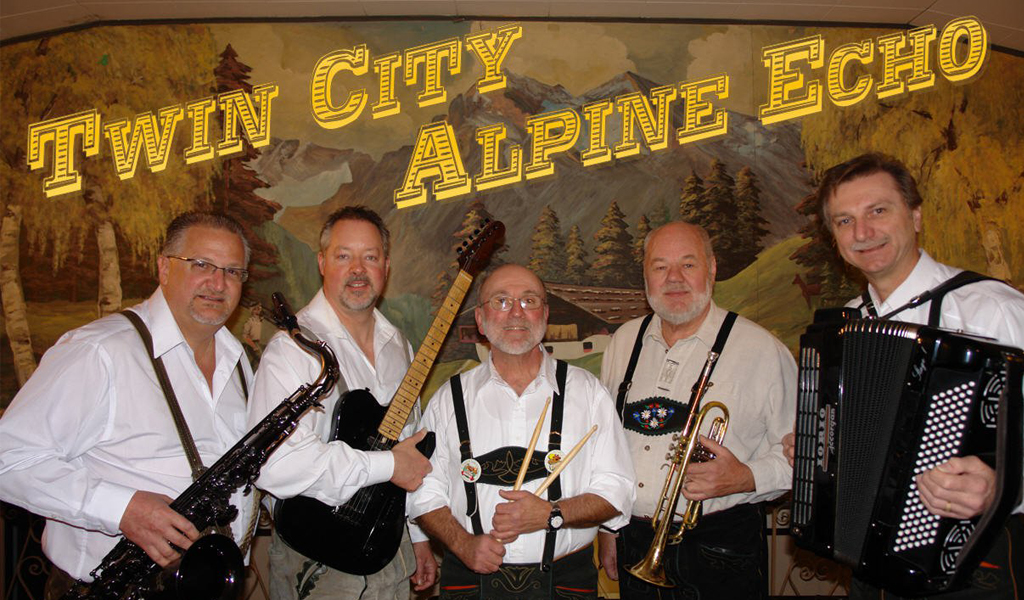 Twin City Alpine Echo - Friday evening (Children's/Food Village)
Twin City is a award winning 5 piece band that has been performing since 2009. This Oktoberfest style German party band will be sure to have you dancing and clapping along as you enjoy a cold beverage and some delicious food.
---

Quinte Ballet School of Canada - Saturday
- 1:00pm (Food Village)
Quinte Ballet School Students come together for their awesome Annual Waterfront FLASHMOB. Keep your eyes open around the Multicultural Food Village for this impromptu dance performance!
---

The FarSide - Saturday- 1:05pm (Mainstage)
Quinte's favourite party band will be rocking the house by covering a wide selection of artists including; Van Morrison, Counting Crows & Barenaked Ladies to name a few. The FarSide are a band you never want to miss!
---

The Decades Showband - Saturday- 6:30pm (Mainstage)
Andrew Martin brings his talented 9 piece band to the Saturday night lineup. Relive some of your favourite music from the Motown era (Diana Ross, The Temptations, Marvin Gaye & more), to the Disco era (Elton John, KC & The Sunshine Band) through to Classic Rock (The Eagles, Neil Diamond, Tom Jones, Elvis Presley & more). You will be singing along to some of the best decades of music & be dancing in the aisles. Come on down and find out why this performance has been called "a GREAT party show!"
---
Jordan John - Saturday - 8:30pm (Mainstage)
Returning by popular demand is international vocal sensation & multi-instrumentalist Jordan John who is 'Motown Today' … a uniquely diverse combination of classic Rhythm 'n Blues combined with an explosive onstage personality resulting from sheer talent. Bolstered by a world class band featuring legendary Rock 'n Roll Hall of Fame bassist Prakash John plus some of Canada's brightest young up & coming musicians, Jordan's refreshing interpretation of soulful classics & his original repertoire are sure to captivate & amaze both avid & casual fans of music. Get ready to dance!
---
The Soul Brothers - Saturday - 10:00pm (Mainstage)
Let's keep Prakash & the band rolling for this R&B Comedy Revue...Real Brothers - Real Blues - Real Fun! Smash hits by The Blues Brothers, Ray Charles, Sam & Dave, The Drifters and so much more!
---

The Trillium Alphorn - Saturday afternoon (Children's/Food Village)
With the passing of time, the Alphorn almost disappeared as an instrument used by Swiss shepherds. It was only with the romanticism of the 19th Century and the revival of folklore and tourism that the Alphorn experienced a renaissance and even became a national symbol for Switzerland.
---

Unisono - Saturday (Children's/Food Village)
Join in on the fun as this talented group of students visiting from Mexico and their tour leaders present interactive performances with Mexican, Canadian, Classical & Contemporary music, drama & dance!
They will also have art activities for kids and Mexican arts & crafts for sale.
---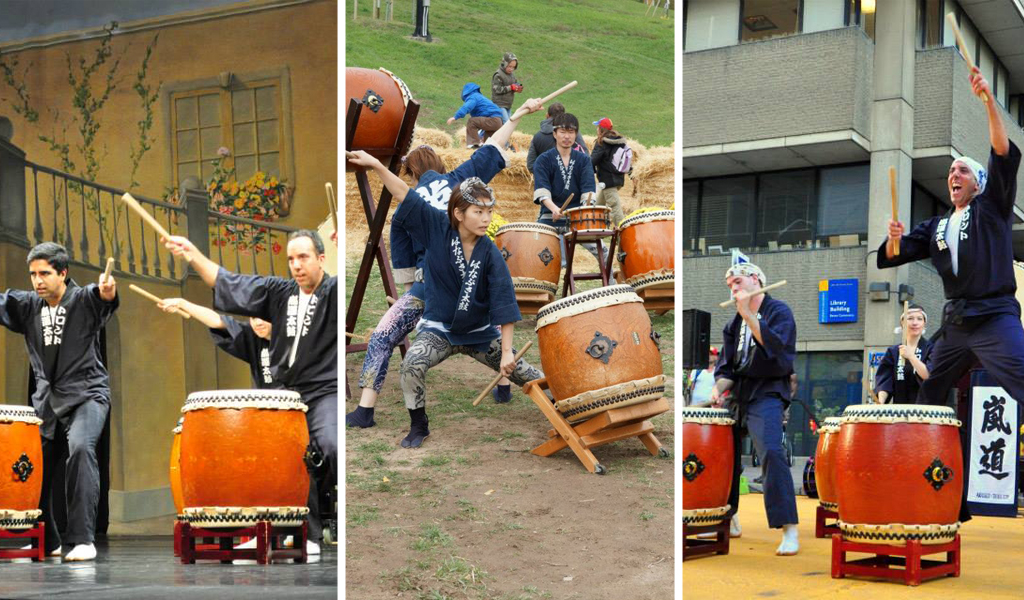 Arashido Taiko Japanese Drummers - Saturday (Children's/Food Village)
Taiko is a team based drumming experience using large traditional Japanese drums. Using a team and multiple drums they are able to create songs with a combination of different rhythms, tones and sounds. This exciting high energy show is a must see!
---
Eric Baragar - Sunday - 12:30pm & 2:30pm (Mainstage)
Eric brings his "one man show" featuring legendary classics by The Beatles, Rolling Stones, The Bee Gees, Dire Straights & some classic county hits! Most know Eric as the guitarist/keyboard player with Bentwood Rocker.
---
Orangeman - Sunday - 1:00pm (Mainstage)
Sunday we're rockin the Waterfront with ORANGEMAN … "Squeeze", "Twist", "OJ" & "Vitamin C" promise sunshine & smiles performing the top party songs from decades past. Their strong vocals & musicianship are only matched by their fun outgoing personalities! Put on your favourite shorts, sandals & shades cause' Orangeman will be bringing the awesome Florida sunshine to West Zwick's Park.
---

The Beach Bums - Sunday - 3:30pm (Mainstage)
Feel those "Good Vibrations" as we have "Fun Fun Fun" capturing the magic & essence of the 60's California surfin' music of The Beach Boys, featuring The Beach Bums. To say they nail the Beach Boy harmonies would be an understatement. These 6 talented musicians have been sharing their LIVE performance with audiences of all ages since 1998 and lovin' it!