Thursday, July 11th Schedule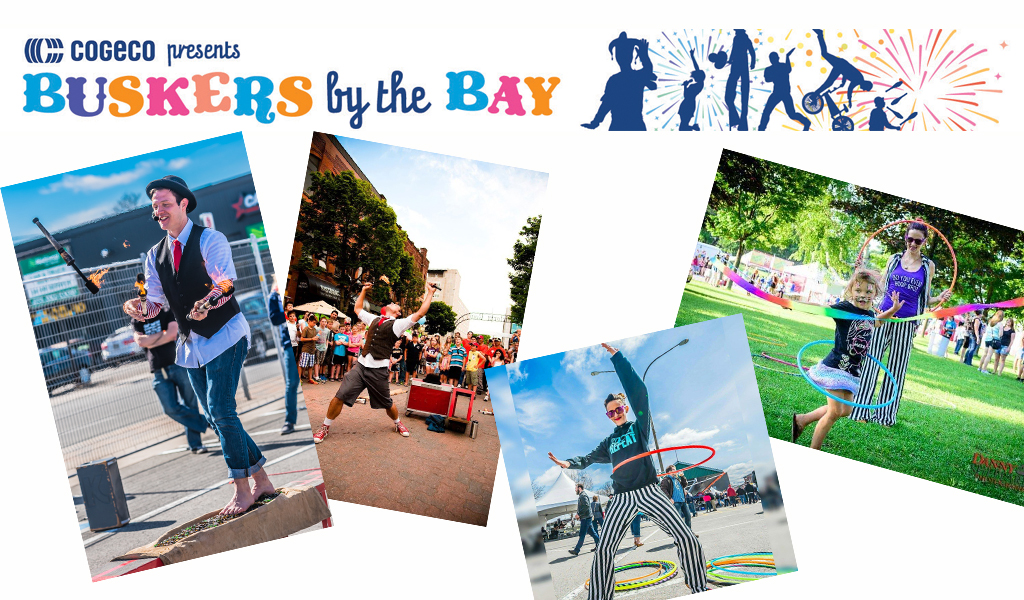 Buskers by the Bay - Various Times
DJ Electric Hoopster will be showing off her Hula Hoop skills ... ask her to teach you a cool trick or just stay to dance with her & her huge variety of Hula Hoops! Kobbler Jay has the energy of ten puppies - with none of the mess! He performs the fastest & most furious apple juggling routine you are ever likely to see, and can gracefully walk barefoot on broken glass while juggling flaming torches. Take all of that and combine it with his talent for tossing knives atop a terrifying tower of tables treacherously teetering on a tube and you end up with a show that you simply cannot miss!
---
Zoo To You - TBD
What do geckos, bearded dragons, snakes, tortoises & rabbits have in common? … they all want to meet YOU! Come & visit this great "mobile" zoo & learn about these very unique creatures.
---

World's Finest Midway - 4:00 PM to 11:00 PM
World's Finest Shows is one of the largest midway companies in the world! Come out and enjoy a ton of great rides, games, and entertainment for kids of all ages and the young at heart. Games and Rides will run everyday throughout the festival.
---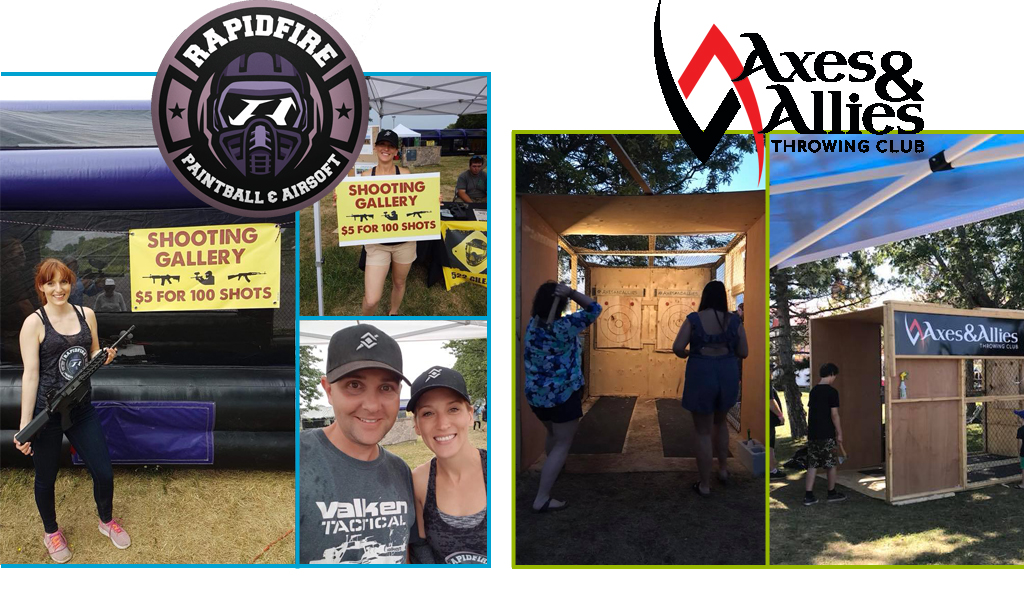 Rapidfire & Axes & Allies - 4:00 PM to 11:00 PM
Near the Vendors Marketplace, be sure to check out Rapidfire Paintball & Airsoft and Axes & Allies Throwing Club. Test your accuracy at the Airsoft Shooting Range, 100 shots for only $5.00! AND I bet you can probably throw a ball, but can you throw an Axe? Get 10 throws for $5.00 and find out!
---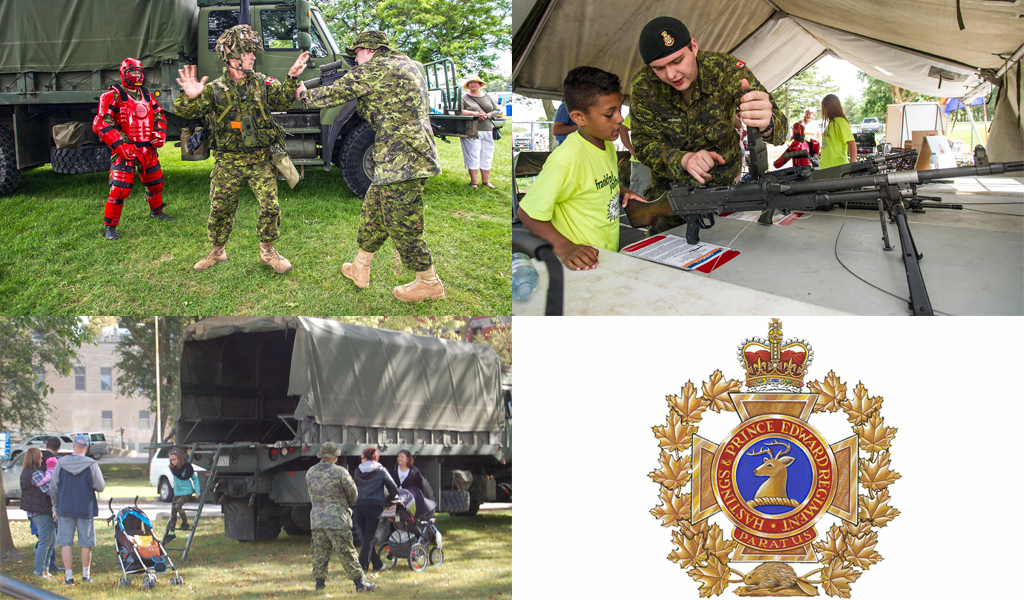 Hastings & Prince Edward County Regiment - 4:00 PM to Dusk
Check out the interactive display and demonstrations put on by our very own Hasty P's. Explore and get up close with their awesome vehicles, watch them put on some demonstrations, and play in their interactive display setup. This is a save and fun interactive display for the young and young at heart.
---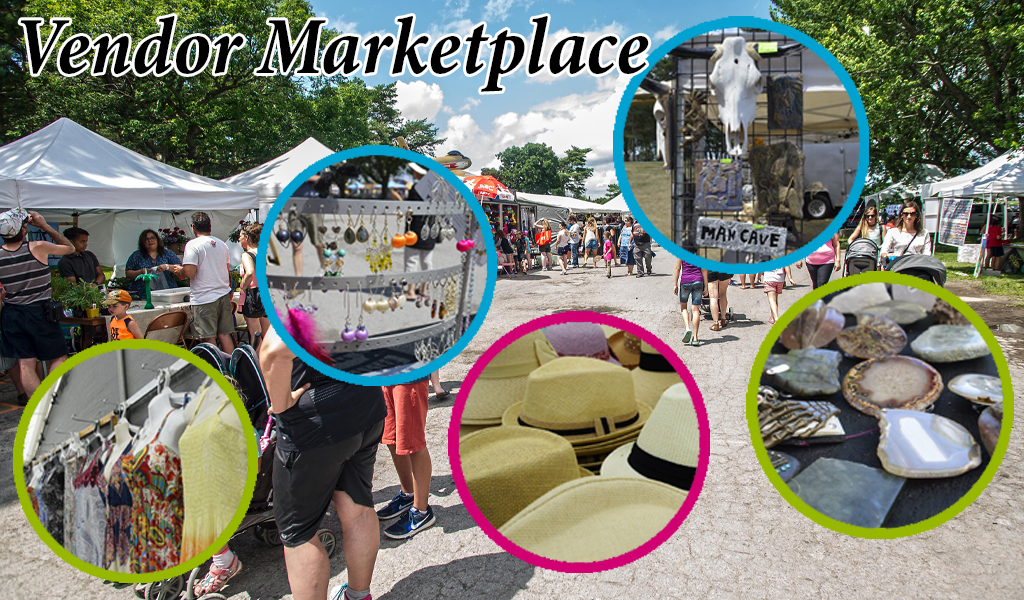 Vendor Marketplace - 4:00 PM to 11:00 PM
The Vendor Marketplace is open daily and will feature amazing items for sale such as; Jewelry, clothing & accessories, toys, arts & crafts, handmade multicultural crafts from around the world, henna art, face painting & beauty products and so much more. Prepare to get your shop on when you visit the Vendors Market!
---
Bayview Patio - 4:00 PM to 10:00 PM
The Bayview Patio will be serving up delicious local wine, beer and cider for 3 days during the festival. Come in and enjoy a glass of wine from Black Prince Winery, grab a refreshing glass of cider from Kings Mill Cider or enjoy an ice cold pint of Prince Eddy's or Mackinnon Brothers while relaxing by the bay enjoying the cool lake breeze and some live music!