Saturday, July 14th Schedule
Break Dancing vs. Ballet - 12:00pm (Noon)
Chris Bennett & Friends face off against students from the Quinte Ballet School of Canada for this exciting and unpredictable dance challenge! Check out this friendly dance off and see who reigns supreme.
Presented by:
---
The Quinte Ballet School of Canada - 1:00pm
Quinte Ballet School Students come together for their awesome Annual Waterfront FLASHMOB. Keep your eyes open around the Multicultural Food Village for this impromptu dance performance!
Presented by:
---
Tribute to Grease - 1:30pm
40 years ago "Grease" hit the big screen... Pauly, Reese, Joey (Pauly & The Goodfellas) & Friends bring us the best music from the movie PLUS more jukebox hits from the 50's & 60's. You won't want to miss this remarkable tribute to the classic musical Grease!
Presented by:
---

Unisono - 3:00pm Shorelines Satellite Stage
Join in on the fun as this talented group of students visiting from Mexico and their tour leaders present interactive performances with Mexican, Canadian, Classical & Contemporary music, drama & dance!
They will also have art activities for kids and Mexican arts & crafts for sale.
Presented by: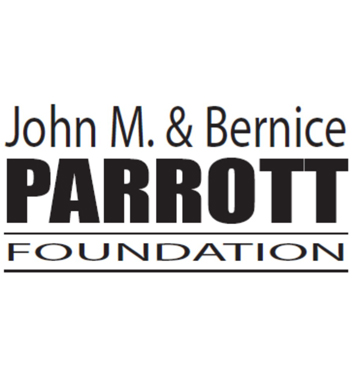 ---
Jordan John - 6:00pm
International lead vocalist & multi-instrumental sensation is "Dynamite! The handsome lad vocally suggests Al Green via Smokey Robinson. Among impressive up-and-comers, John is definitely one to watch" according to Jazz Times. His world class band features American Rock'n'Roll Hall a Fame bassist Prakash John (Alice Cooper, James Brown, The Blues Brothers....). Jordan's soulful classics and original repertoire are sure to delight and amaze!
Presented by:
---
Miss Emily - 7:30pm Shorelines Satellite Stage
For 15 years, Miss Emily has captivated listeners across Canada, the US and United Kingdom with a voice that soars to emotional heights and reaches down into the grittiness of the soul. Her performances are foot-stomping, heart-wrenching adventures in rhythm, blues, jazz and rock'n'roll. Rob Baker of The Tragically Hip said of Miss Emily "An angelic voice with just a hint of devilishness. This gal is a rocket ready to take-off!" Emily is a native of Prince Edward County and we couldn't be happier to have to returning to her roots and perform at this years' festival!
Presented by:
---
Saturday Night Superstars - 9:00pm
Toronto's premier live special event band is back by popular demand. With a playlist featuring some of the greatest songs ever written from 60's classics right up to today's hottest tracks Saturday Night Superstars make every night a night to remember. These award winning musicians bring a perfect blend of musicianship, performance, and professionalism that will keep you dancing and singing all night long!
Presented by: