Friday, July 12th Schedule
Good Ol' Boys - 5:15pm (Mainstage)
The "Good Ol' Boys" are ready for a good ol' time on Friday evening.
Grass roots acoustic by Andy, Ken & Pat featuring music from the 50's, 60's & 70's … favourites by The Band, CCR, The Everly Brothers, Rolling Stones & so much more. Fun for all!
---

Parade of Nations - 6:30pm Front entrance of the park to Mainstage
Join the parade at the front gate at 6:30pm and walk with us to the Main Stage for a short celebration of diversity honouring the 41st anniversary of the Waterfront & Multicultural Festival!
---
DejaVu - 7:15pm (Mainstage)
DejaVu is a dynamic 8-piece band featuring music by the female soloists, girl groups & a variety of other artists who rocked the 50s, 60s & 70s.
Fabulous lead vocals & harmonies, costumes & choreography make DejaVu a must-see!
---

Matt Cage & The Casino Brothers Band - 9:00pm (Mainstage)
Matt Cage brings his dynamic tribute to Elvis to the Friday night lineup accompanied by The Casino Brothers Band, Canada's Premier Elvis Tribute Band … a win win combination! In 2015 Matt took home a first place award for "the people's choice Reflections of the King", In Westfield, NY. You will not want to miss this one of a kind show.
---
Neema Children's Choir - 4:30pm/5:30pm/7:30pm in the Children's Village
Visit their booth in the Vendor Marketplace, and hear the Neema Children's Choir from Uganda perform. The choir has been touring Canada every summer since 2015. Thanks to funds raised through the Neema Child Project they perform in schools, churches, farmers markets, private events and big festivals. Choir members are between the ages of 8 and 17 have been orphaned in Africa due to the effects of AIDS, civil wars and under-developed social systems. Their messages in song and dance are heartfelt and heartbreaking but also inspirational and motivational. Their energetic and impactful presentations have been well received by tens of thousands of Canadians to date. CD's of their music and many African crafts will be available to purchase at their booth which will be at the festival ALL 4 DAYS.
---
Nimkii Native Hoop Dancer - 7:30pm (Children's/Food Village)
Nimkii-nini (Thunder-man) is Odawa/Potawatami from Wiikwemkoongsing Unceded Territory on Manitoulin Island, ON. Member of the wolf clan. Nimkii has been always been around dance since the age of 3, growing up around the pow wow trail he earned his first eagle feathers as a Fancy Dancer. At the age of 13 he earned his first set of hoops and has been learning ever since. Nimkii is well known in the community for sharing his stories and the stories of our ancestors passed on through song and dance.
---
The Imbayakunas - 5pm/6pm/7pm/8pm on the Cogeco Stage
The Imbayakunas Aboriginal pan flute band from South America will be entertaining festival visitors with their amazing Latin American beat! This amazing group will have you dancing your way through the festival on Friday.
---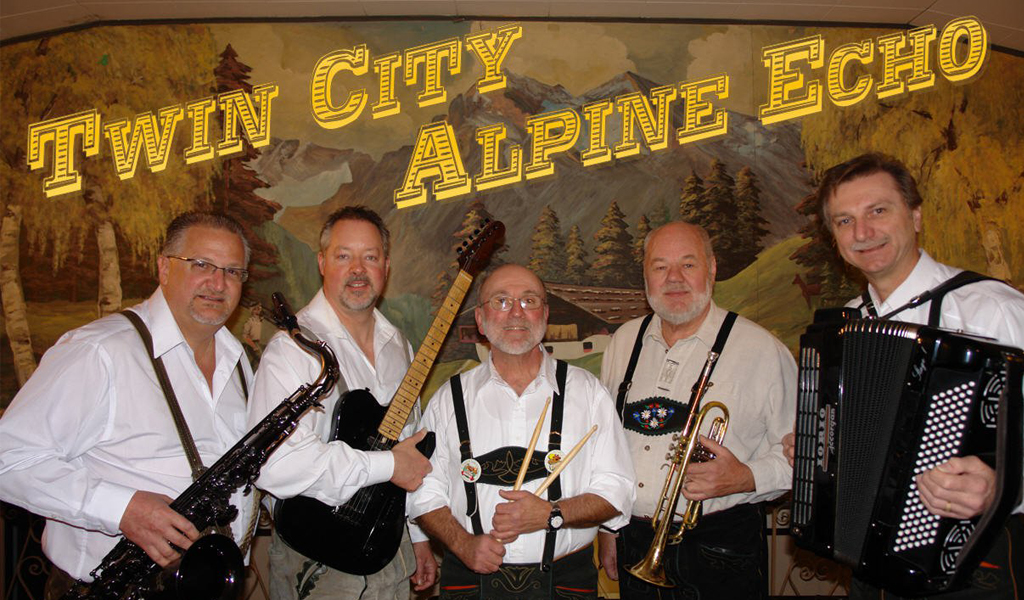 Twin City Alpine Echo - Friday evening (Children's/Food Village)
Twin City is a award winning 5 piece band that has been performing since 2009. This Oktoberfest style German party band will be sure to have you dancing and clapping along as you enjoy a cold beverage and some delicious food.